Showing 1–12 of 40 results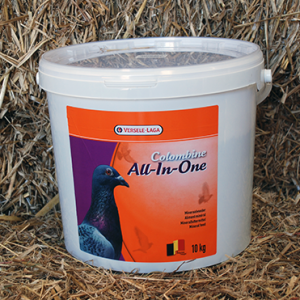 Quick View
Colombine All In One grit and mineral supplement is a grit and mineral combination, carefully balanced to provide the very best nutrients for your racing pigeons needs. Administer daily 1 tablespoon per pigeon in a small pot. Refresh daily and always provide fresh drinking water.
Mixture of minerals, vitamins and grit
Colombine All-In-One promotes health through the rich, balanced composition using natural ingredients.
A total mix of vitamins, minerals and grit
Promotes health and a good general condition
Smooth ingestion thanks to the mix with Sneaky Mixture & Optimal Start 25
Showing 1–12 of 40 results